Course Contents and Methodology
You cannot obtain returns without taking risks, but risks can often be mitigated by hedging. Hedge funds started during the volatile times of the 1950's, to remove (or "hedge") some of the risks arising from volatile market conditions. Since then, they have grown to become an industry which produced investment returns which are different (uncorrelated) to traditional markets, and produce value add in their return profile (alpha).
Because of this, these investment class is often referred to also as Absolute Return, or Liquid Alpha.
Quest for arbitrage
When an Investments opportunities arises with "lower-than-normal risks", it is usually referred to as "arbitrage". Market inefficiencies, for example, are a source of arbitrage.
Hedge Funds are investment vehicles designed to take advantage of
arbitrage (in general terms), market inefficiencies (a type of arbitrage)
risk mitigation strategies through hedging.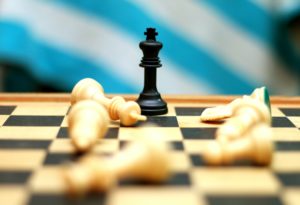 Hedge Fund Course
This course explains all the functional elements of a hedge fund, both from an investor perspective as well as from the hedge fund manager perspective. It addresses the topics of how to construct a hedge fund, how to analyze hedge fund returns, how to construct fund of funds and other hedge fund investments, and how to run a hedge fund.
Topics Covered:
Service providers

Trading strategies
Analyzing return
Measuring volatility
Measuring risks
Risk adjusted measures of return
Regulation and compliance
The Due Diligence process
Business cases
Practical discussions:
The course offers an interactive element where situations and theoretical cases are discussed:
Analyzing performance
Optimizing a trading strategy
Creating a leveraged trade
Here you can find all lecture notes, lecture videos, a curated YouTube video library as well as other documentation which may prove useful for the course and to set up and operate a successful family office.
Access is restricted to subscribers and students enrolled in the program.